Meet our team
Dr. Aparna Vashisht-Rota
Founder and CEO
As the master builder and driving force of the entire August Network, Dr. Rota draws on her highly credentialed background in business administration - BSBA from Indiana University, MBA from UCLA, and DBA from Grenoble - as well as her passion for globally accessible education in order to usher her company onward. She approaches each angle of her work as a challenge, to which she enthusiastically rises. Dr. Rota's genuine interest in the wellbeing of each employee and client makes her a uniquely incredible leader and brilliant businesswoman.
Yvette Relucio
Operations Director
As is her expertise, Yvette ensures that all agreements made on behalf of August Network are fulfilled smoothly and with the complete satisfaction of all parties involved. She is responsible for monitoring and enhancing staff productivity, company growth, and the advancement of personnel.
Whitney Camarena
Director of Marketing and Communications
With a diverse background in community health research and implementation, Whitney joined the August Network team as an energetic and highly adaptable MarCom Director. Her passion for communications quickly positioned her for creative projects within August Network, while also empowering her to manage professional networking on behalf of the company externally.
Natalia Cevallos
Project Manager | Creative Director
Raised on the coasts of Mexico, Natalia learned that beauty is everywhere, design is a problem-solving tool, and when in doubt, less is more. She has an educational background in Marketing Communications but her passion has always been design. Natalia is an essential member of the August Network team, and is responsible for the professional and vibrant online image of the company.
Palak Neema
Head - Partner Relationships and Application Processing
A highly experienced Career Consultant, Palak boasts a wide range of abilities and interpersonal skills. Her professionalism and attention to detail have made her a highly essential member of the August Network team. She brings over 5 years of expertise within the service and education sectors to every client case she takes on.
Susmita Das
Student Counselor | Outreach (India)
Susmita's enthusiasm and efficiency make her an exemplary counselor for each of her clients. She assists students with their academic applications, advocates for student wellbeing, and connects them with valuable resources for their educational advancement.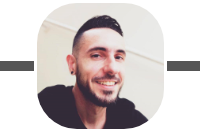 Fernando Pereira
Front End | Web Developer
A Front End and Web Developer based in Brazil, Fernando is a talented and highly skilled member of the August Network team. His work to refine our online platforms clearly reflects one of his life's missions, in which he is: On a quest to make the web more accessible, one line of code at a time.
Olga Belitzer
Agent Relationship Manager
A leading member of the August Network Outreach team, Olga builds and maintains relationships with agents. Her oversight ensures optimal functionality of all third-party partnerships. She analyzes market trends and adapts company focus accordingly, bridges gaps in communication, and manages negotiations with agents. While she is focused on business partners, Olga is also an expert in student application building.
Kishori Malpani
Associate, Immigration Affairs
With over 8 years of extensive experience in the Business Immigration field, Kishori joined the August Network team as our newest Immigration Paralegal. She has a strong background strategizing and managing all aspects of Immigration needs for clients. As a native of India, Kishoria is fluent in English, Hindi, Marathi, and Gujarati.
Mahsa Fazilatfaraji
Paralegal - Litigation/ Contracts
An integral member of the August Network team, Mahsa brings over 10 years of legal experience to her current role as a paralegal, specializing in corporate and contract law. Her background in legal counsel as an attorney has enabled her to tackle a multitude of legal research cases in which her diligence and resourcefulness have served her well.
Cristian Mejia
Outreach Officer (North America)
Cristian joined the August Network team as an enthusiastic Outreach Officer, focused on North American clientele. They have honed many new networking and technical skills since beginning his role, and are excited to continue to elevate the service-oriented professionalism of the company.
Supriya Vashisht
Outreach Officer / HR Support
Supriya joined August Network as a valued member of the Outreach and HR teams. Her previous professional experience at Aon Hewitt and GENPACT, as well as her academic background in Commerce, have enabled Supriya to be a flexible and innovative team member.
Jess Liu
Associate Director of Immigration Affairs & China Market
With a background in employment- and family-based immigration law, Jess has profound experience handling student visa-related cases. She approaches each client with not only her many credentials and knowledge of law, but also her deep appreciation for and personal connection to the immigrant experience. Her commitment to active listening and perspective on the role of adventure in her personal life has made Jess an incredibly valuable member of the August Network team.